The Sustainable Design Of The Laboratory Promotes The Energy Saving Effect|2023 Design Award Case
---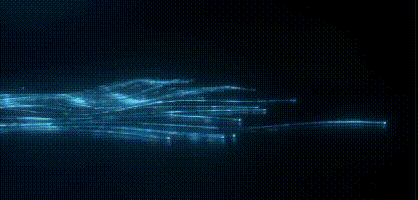 2023 Outstanding Design Award
Sustainability Excellence Award
Promega Corporation
Kornberg Center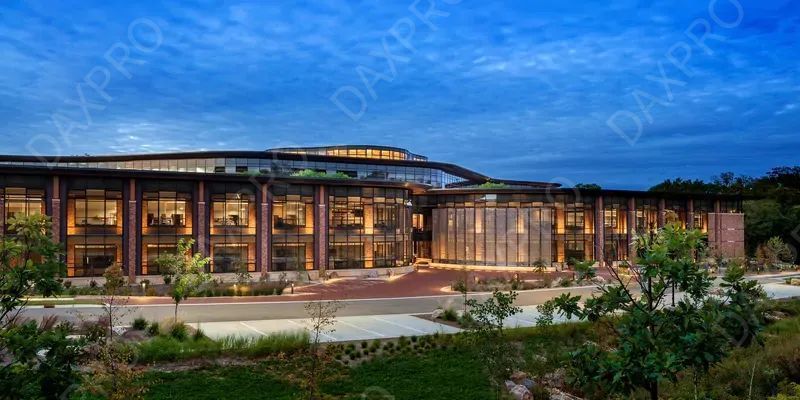 Architect SmithGroup
Area 26013 m²
Project Year 2021
Client Promega Corporation
City Fitchburg
Country USA

Promega Corporation is an international biotechnology company serving life science research and applications whose values ​​are long-term planning, creative thinking, attention to detail, flexibility and transformational development.

The Kornberg Center is named after Nobel Prize-winning biochemist Arthur Kornberg. It exists to enhance research capabilities and the ability to create tools and techniques dedicated to research, drug development, forensic science, clinical and molecular diagnostics and most new methods and techniques applied to testing.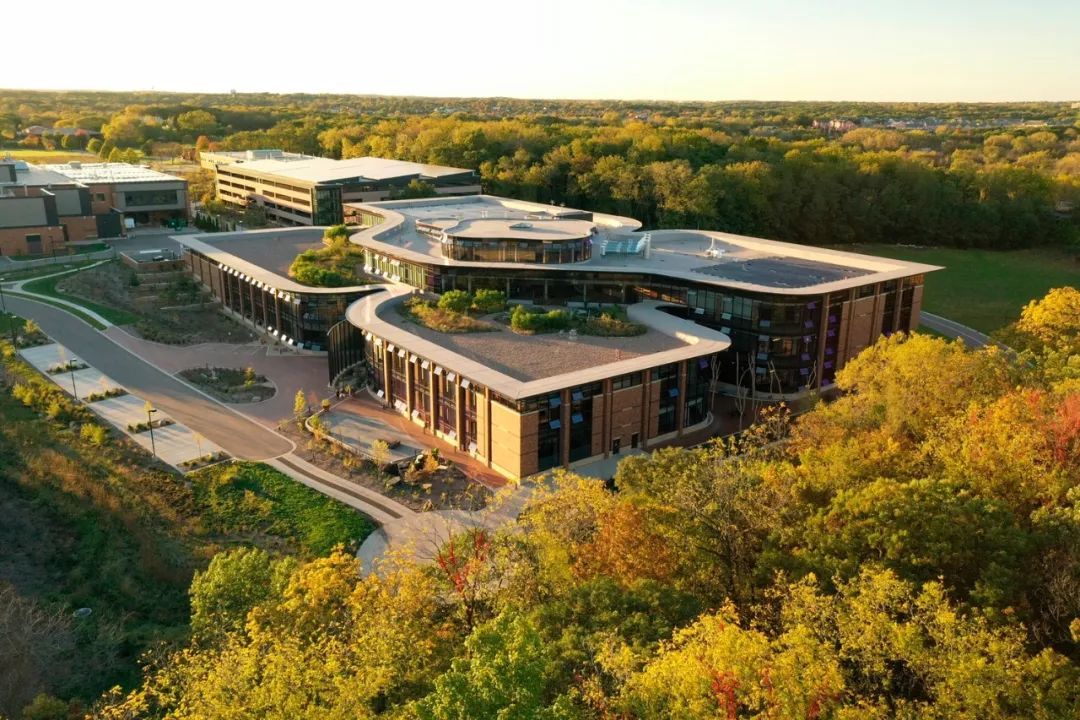 The architectural concept of the Kornberg Center has three innovative aspects:
● Innovation in laboratory planning — to alleviate unknown conflicts and reduce research levels
● Innovation in design —inspired by nature, science and humanities
Innovation in health and sustainable development— — Setting the standard for continuous development and nourishing the human spirit

It also offers employees a conservatory, exhibition hall, spiritual sound therapy room, custom kitchen, music room, custom artwork and art projects, beer garden, fireplace and massage rooms.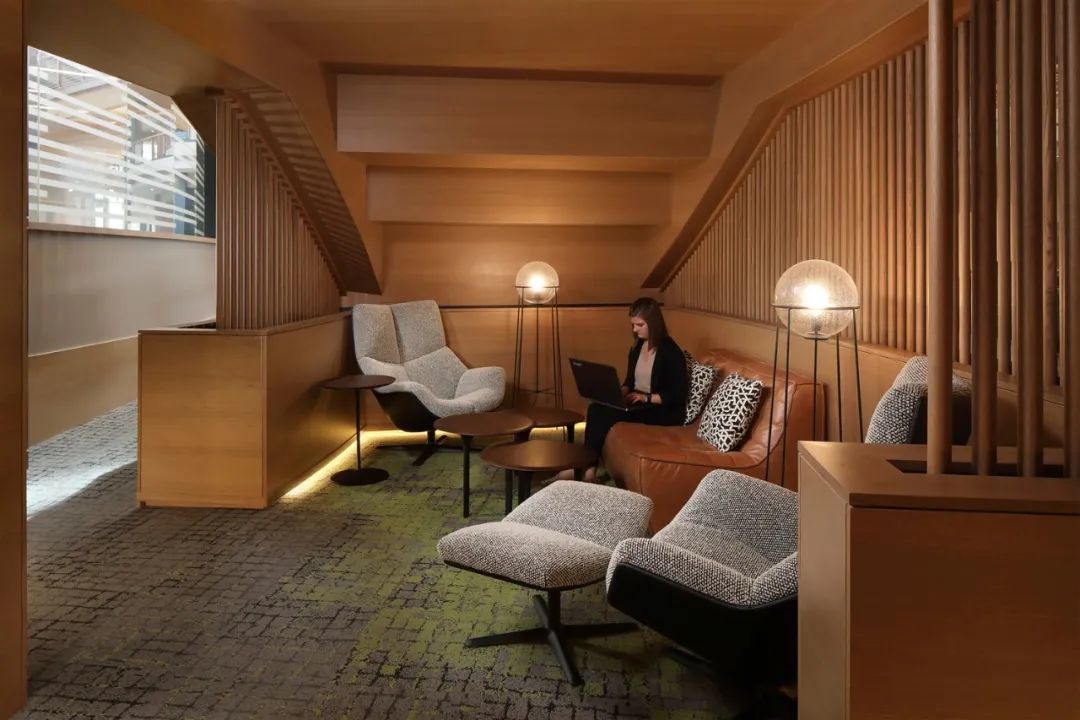 In addition, the Kornberg Center is equipped with a series of outstanding sustainable design features, making it a case study of innovation, and won the Outstanding Design Award for Sustainability Excellence.

Architectural DesignBuilding
design

Promega has a unique sustainable forward-looking design approach that focuses on nature and long-term energy savings.

Laboratory buildings are energy-intensive, yet the Kornberg Center has reduced energy use to less than 65 percent of the building's energy intensity standard, with an overall energy intensity of 106.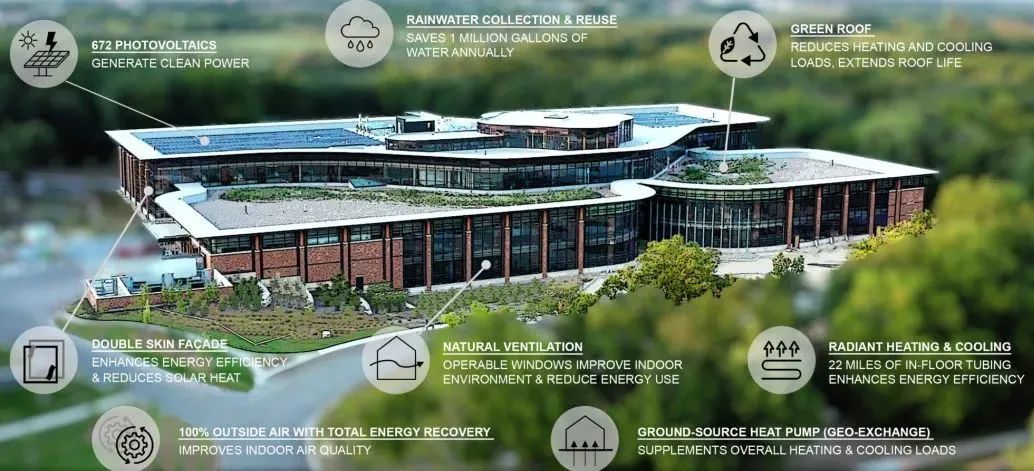 In order to save energy, the laboratory area is not air-conditioned, but water-cooled beams are installed, which greatly improves energy efficiency.

In the office spaces, concrete and radiant heat panels reduce energy use and increase comfort. Additionally, there is natural air circulation to emphasize employee comfort and air quality while reducing energy consumption.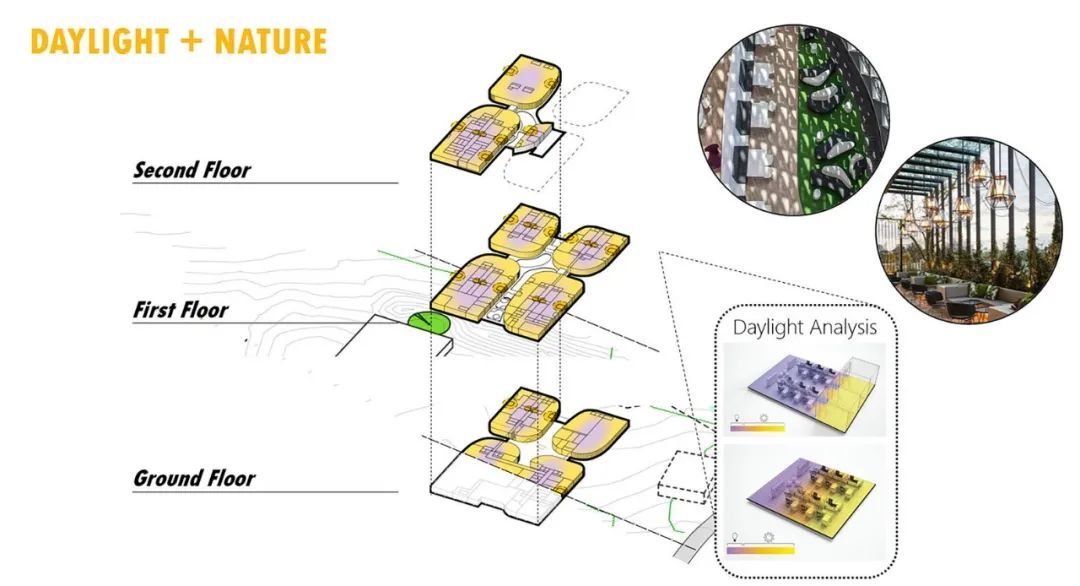 According to the Design Excellence Awards, the Kornberg Center was the first laboratory building in the United States to feature a double-walled curtain wall.

The outer pane of glass is spaced three feet from the inner wall to create an air barrier that transfers excess heat to the outside on hot days, and solar shutters block harsh sunlight.

This process results in a more stable temperature in the lab, extending ventilation cycles and increasing comfort. Maintenance can be provided without shutting down the laboratory, improving energy efficiency and improving energy performance.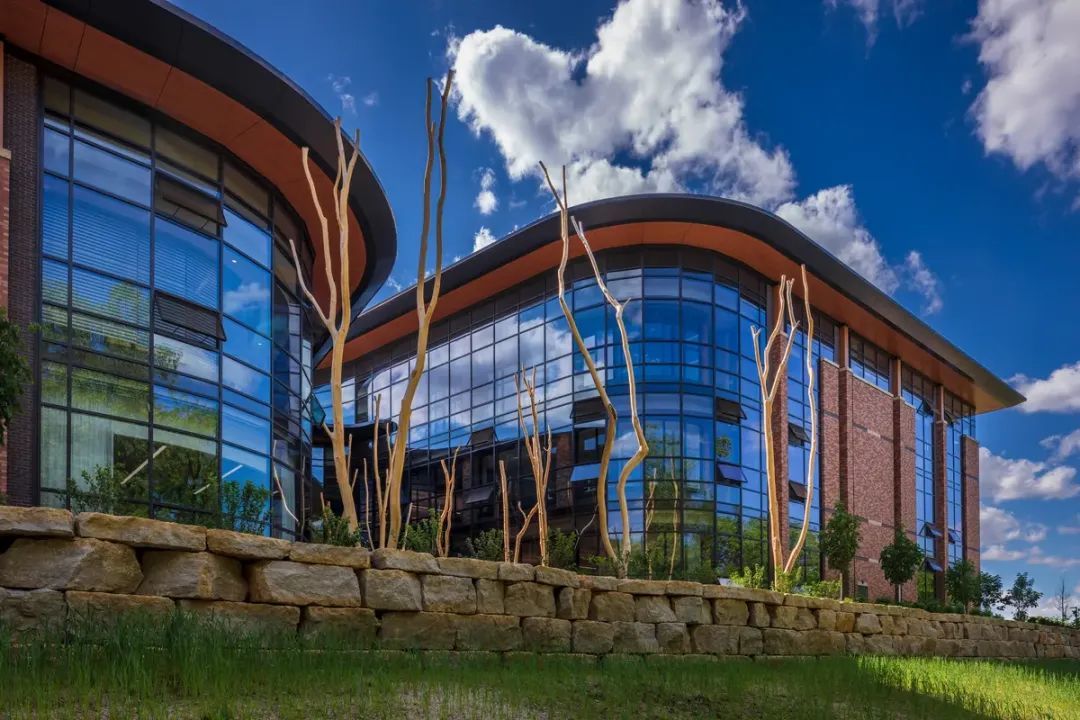 Other sustainable features include a rainwater harvesting system that collects and recycles 1 million gallons of water per year, and 672 photovoltaic panels that generate approximately 313,000 kWh of electricity per year.

Modeled on the four-leaf clover, the Kornberg Center integrates Promega's core values ​​with collaborative, creative thinking.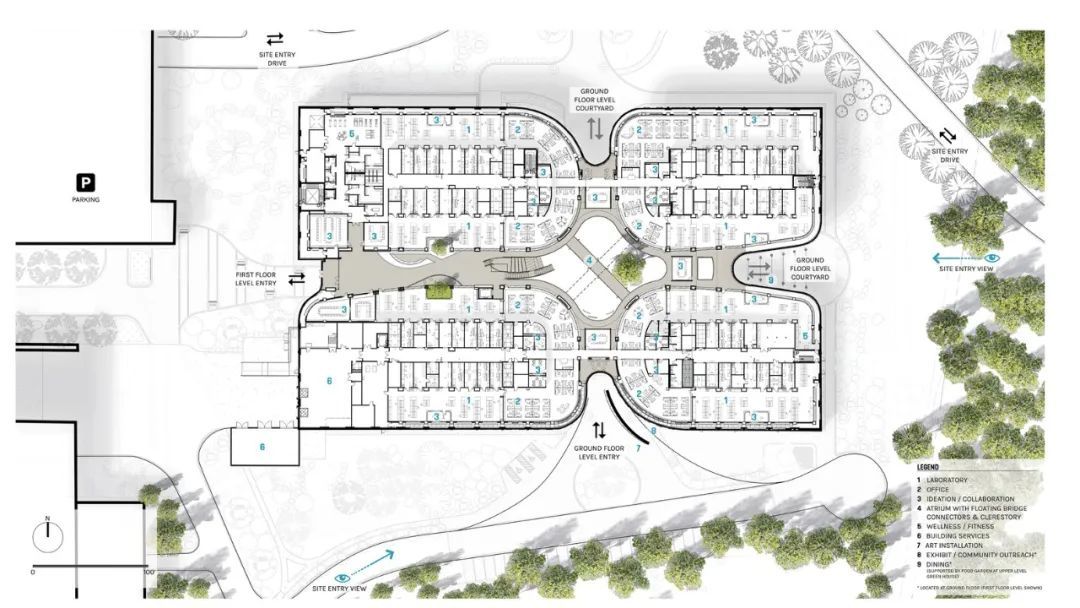 Two "suspended" timber-structured pedestrian bridges supported by steel cables link the four parts of the building together, enhancing the building's openness and connectivity.

Expansive windows, water features, and natural plantings, including a 25-foot strangler fig tree, bring elements of nature into the building.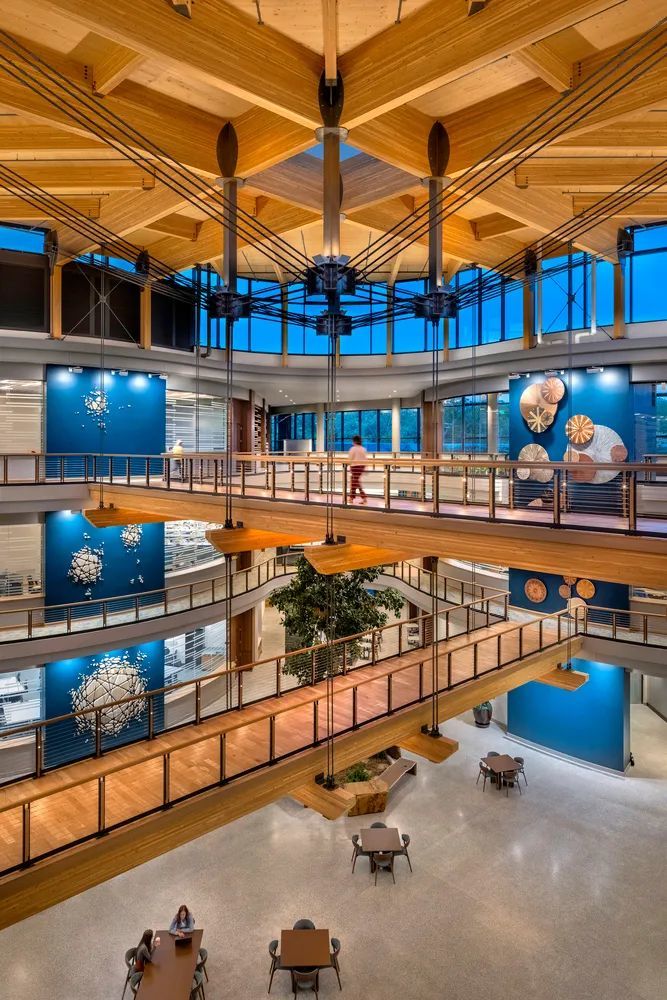 Promega has aligned environmental and sustainability goals with the U.S. mandate to halve carbon emissions by 2030.


A laboratory connected
to nature

The laboratories at the Kornberg Center enjoy natural light, which penetrates 75% of the interior due to the open layout and transparent interior spaces.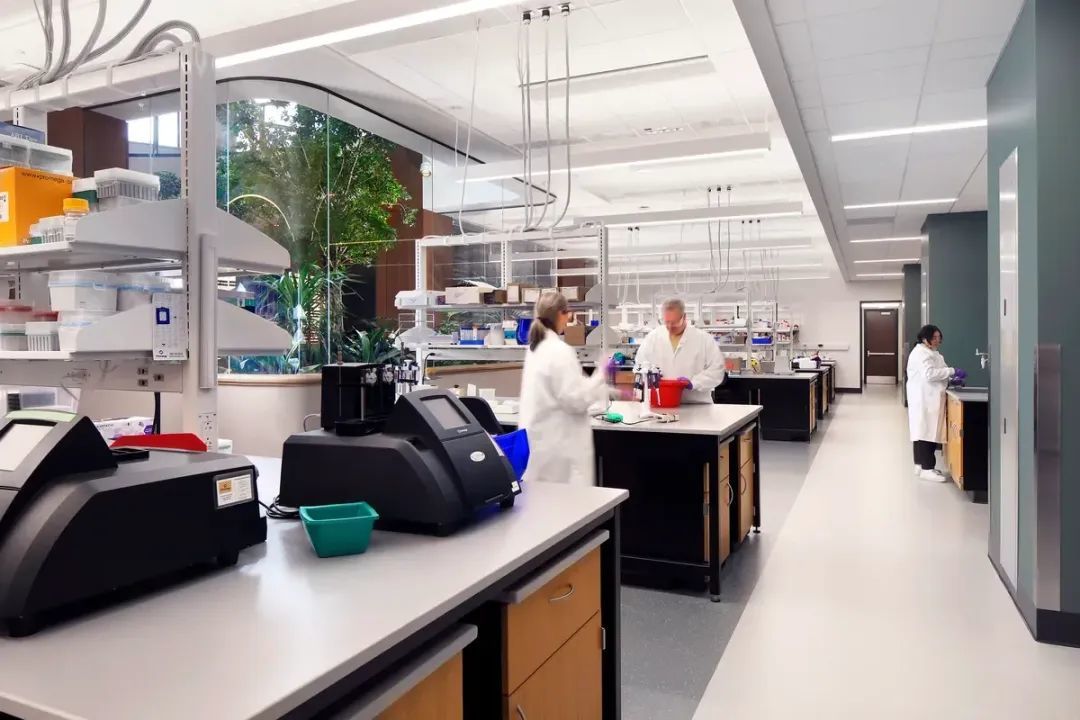 Additionally, the atrium and office windows are specially designed to filter 100% of outside air through the building and skylights, which improves indoor air quality and adds ample passive heat.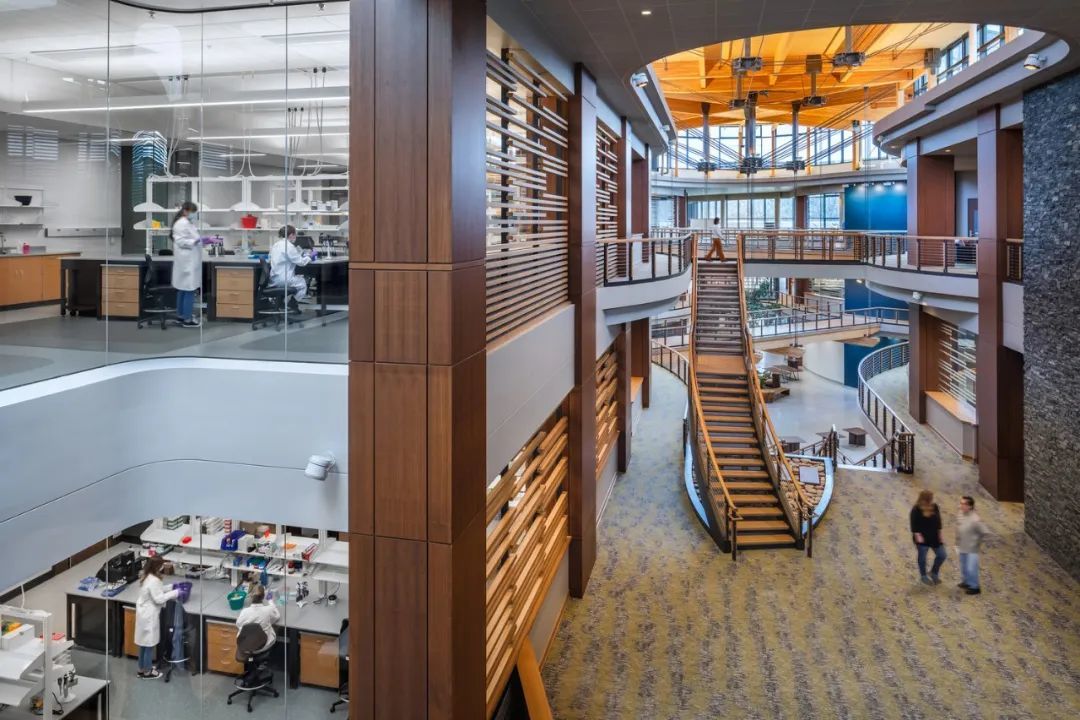 The interior is also adorned with interior landscaping, including indoor trees, and employs natural materials such as brick, stone and timber.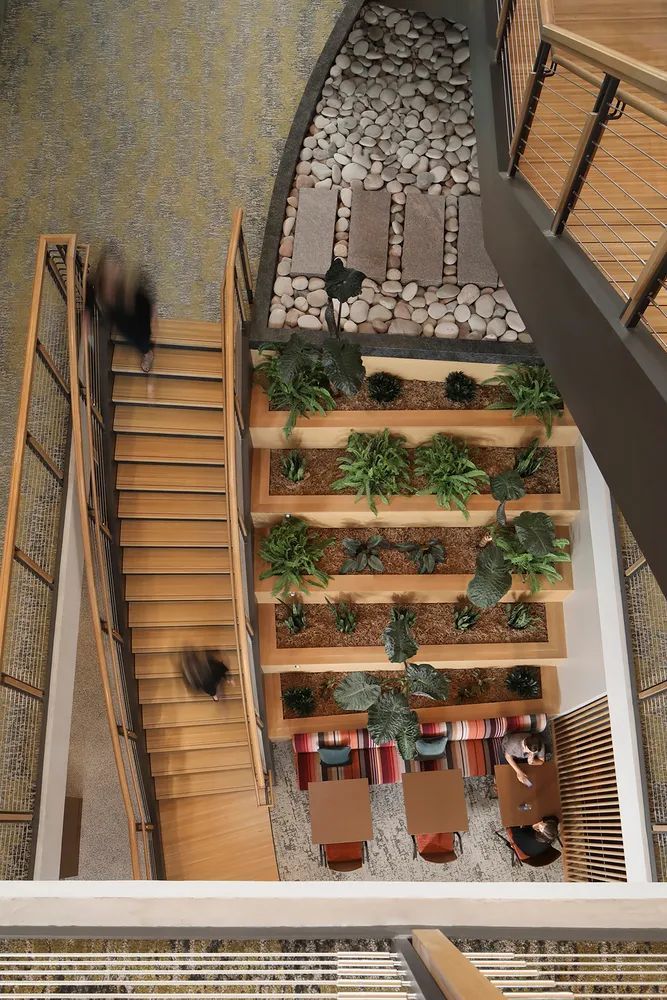 The Kornberg Center also features water features to enhance the acoustics and passively humidify the air.

Scientific
ResearchScience

Kornberg's research and development laboratories are equipped with independent facilities according to the requirements of future scientific research work. Scientists can easily use laboratory tools and equipment to solve obstacles in the work and accelerate the process of innovative discovery.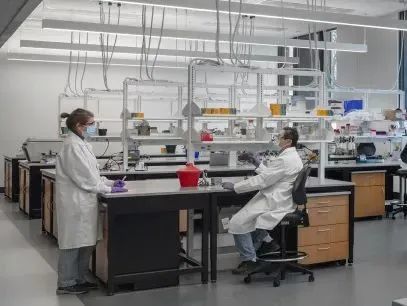 Inside: professional cell culture facilities; key core instrumentation laboratories; long-term laboratory benches for visiting collaborators and interns; internal meeting spaces for quick meetings and open spaces for future use.

These designs allow Promega scientists greater flexibility and more time to explore based on their experimental needs, without being constrained by equipment availability.

The International Design Excellence Awards (IDEA),
organized annually by the Industrial Designers Society of America (IDSA),
now in its 43rd year,
are one of the longest-running
and most prestigious design awards in existence
*Sources of content: labmanager, archdaily, promega
*Image source: labmanager, archdaily, promega
Return